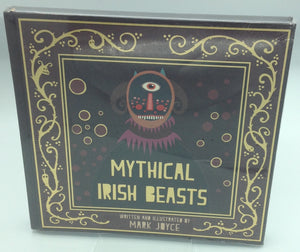 If you can only think of leprechauns when you think of Irish mythical creatures, it's time to think again!
In this beautifully designed book Mark Joyce brings us on a fantastic journey through Irish folklore with his stories of monsters and enchanted creatures, all brought to life through his original illustrations. He uncovers local stories of monsters that have been lost or forgotten and breathes new life into them with his creative artwork, sure to spark the imagination. 
Mark Joyce is a native of Connemara and has a varied background in the arts. He studied in Dun Laoghaire College of Art and Design and worked for a number of years in the film industry in Ireland.